Welcome to Worthing Christ Church
The Revd. David William Renshaw, Vicar of the Parish of Worthing, Christ Church Phone: 01903 244283
                                                                                                         Email: christchurchvicar@btinternet.com
Parish Administrator:  Janine Hobbs Email: janine.h@ntlworld.com
Parish office: The Parish Office is closed until normality returns, please email the administrator if you need to get in touch.
Welcome to the website for Christ Church, Worthing – we hope you will find the information you need. Please note: Our monthly magazine for April has been uploaded for you to enjoy!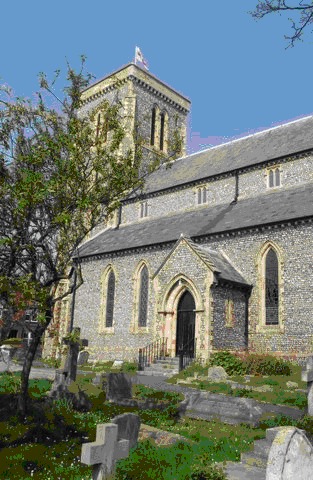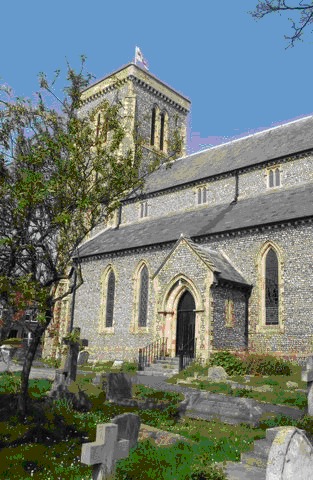 Easter 2020 – Please click on the page for Easter Worship 2020
"Cast all your anxiety on him, because he cares for you" 1 Peter 5:7
Dear Friends,
I have started to use the website to provide you with a wave of prayer, to use at this time, when we cannot meet to worship and pray together. We can do this as one from the safety of our own homes however. I hope that this brings you some comfort at this time. Prayers will appear on the right side of most of the web pages, and will be updated as they flood in. My thanks to all who are contributing!
Thought for the day from the Churchwardens:
Hi,
Di, my fellow warden, has graciously agreed that I send a personal message to you all. I refer, below, some in the singular and some in the plural, just to reflect both of our feelings during Easter Holy Week.
Glory to God in the highest and on earth Peace Good Will toward men
As we approach Holy Week, we should always be mindful of the time that Jesus took with him his disciples to the Garden of Gethsemane. I just love the passage. I read from the NIV, [Mark 14: v 32 onwards].
Jesus knew sorrow and through this passage he asks his disciples to be with him and support him.
NIV v33 – Jesus was 'deeply distressed'.
During this surreal time, who would have thought, that Churches throughout the world would be closed for worship at this most special time in the Christian calendar; but closed they are. [This was a reflection a member of the Church family] – who would have thought!!
I am comforted by my conversation with David, not so long ago, when I asked how, when scripture tells us 'when two or more are gathered in my name', do we pray on our own. After all, we all say our prayers in isolation, if we live on our own. The explanation was clear, he stated this could be interpreted as part of a Church gathering, but our Father in heaven answers ALL prayers whether singularly or together.
Jesus in the Garden expected his disciples to be with him at this time, but they fell asleep and Jesus challenged Peter. So, he prayed to his Father alone.
During our times in isolation, may we reflect on those times when Jesus felt isolated and distressed. He was not alone, and neither are we.
We finish with a psalm of David – I wonder in awe at this Psalm 23 – my inspiration is the knowledge that though we walk through the valley of shadow, there is and will always be light, the light of our saviour Jesus.
So, whilst we reflect this Friday, we rejoice that he is indeed the Risen Lord, and that shadow turns to Light, a light that burns bright in the world.
Loving Father send us out with Love in our hearts, a smile on our face and light in our eyes.
Ken & Di
Some other useful links…
Weddings.. If you would like to know more about getting married in church.. Congratulations!! It is such a wonderful time, and we would love to be there for you. To find out more information, and give you more ideas for your big day Click here
Baptisms.. If you would like to have your child baptised in church.. We would love to hear from you! Click here for more information
Funerals… If you would like some supportive information to help you organise a funeral for a loved one click here for some useful information we hope will help.
For the Chichester Diocese website, Click here
For the Worthing Deanery website, Click here