Welcome to Worthing Christ Church
The Revd. David William Renshaw, Vicar of the Parish of Worthing, Christ Church Phone: 01903 244283
                                                                                                         Email: christchurchvicar@btinternet.com
Parish Administrator:  Janine Hobbs Email: janine.h@ntlworld.com
Parish office: The Parish Office is closed until normality returns, please email the administrator if you need to get in touch.
Welcome to the website for Christ Church, Worthing – we hope you will find the information you need. Please note: Our monthly magazine for April has been posted for you to enjoy!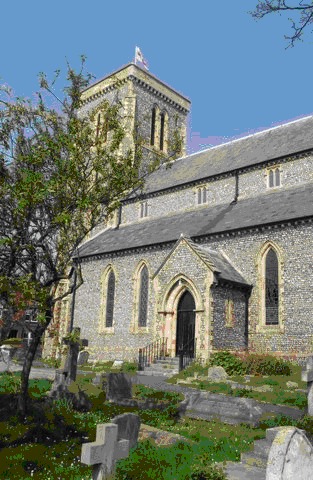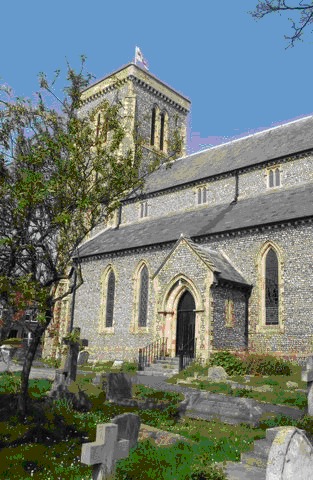 "Cast all your anxiety on him, because he cares for you" 1 Peter 5:7
Covid 19 –
Regular Worship at Christ Church has been suspended: In light of the Government guidance around non-essential contact, the Archbishops of Canterbury and York have issued advice that public worship is suspended until further notice.
Dear Friends,
I have started to use the website to provide you with a wave of prayer, to use at this time, when we cannot meet to worship and pray together. We can do this as one from the safety of our own homes however. I hope that this brings you some comfort at this time. Prayers will appear on the right side of most of the web pages, and will be updated as they flood in. My thanks to all who are contributing!
Thought for the day from the Churchwarden:
I am sharing with you a piece from My Daily Bread, from 27th March 2000, as I feel that it speaks to us in so many ways. Each of us will relate to it in different ways, but the main message is LOVE
"Early in our marriage, I thought I knew the ultimate shortcut to my wife's heart. I arrived home one night with a bouquet of a dozen red roses behind my back. When I presented the flowers to Martie, she thanked me graciously, sniffed the flowers, and then took them into the kitchen. Not quite the response I had expected.
It was an introductory lesson in the reality that flowers are not my wife's primary language of love. While she appreciated the gesture, she was mentally calculating the cost of an expensive bouquet of flowers—a budget breaker for a young couple in seminary! And as I've discovered through the years, she is far more interested in my time and attention. When I devote myself to her in an uninterrupted and attentive way, that's when she really feels loved.
Did you ever wonder how God wants us to show that we love Him? We get a clue when we read, "He who loves God must love his brother also" (1 John 4:21) " And he has given us this command: Anyone who loves God must also love their brother and sister". It's that simple. One of the primary ways we show our love for God is by loving our brothers and sisters in Christ. When we genuinely love each other, it brings pleasure to our heavenly Father.
So watch for opportunities to tell Jesus that you love Him. He's infinitely worth whatever it costs."
Hope it Helps – In HIS Love
Ken
Some other useful links…
Weddings.. If you would like to know more about getting married in church.. Congratulations!! It is such a wonderful time, and we would love to be there for you. To find out more information, and give you more ideas for your big day Click here
Baptisms.. If you would like to have your child baptised in church.. We would love to hear from you! Click here for more information
Funerals… If you would like some supportive information to help you organise a funeral for a loved one click here for some useful information we hope will help.
For the Chichester Diocese website, Click here
For the Worthing Deanery website, Click here